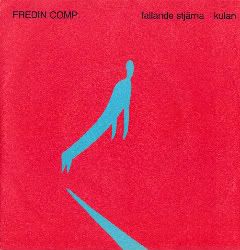 Kulan/ Fallande stjärna ( The marble/ Falling star) FREDIN COMP single.
Released in 1983.
TRACKLIST


Side A
Kulan (Fredin- Thörnvall)
Side B
Fallande stjärna (Fredin- Thörnvall)

INFORMATION
Stefan Fredin- bass guitar, vocals
Dag Lundquist- drums, backing vocals
Christer Åkerberg- lead guitar
Freddy Söderling- electric guitar, e-bow
Stoffe Wallman- keyboards
Olle Thörnvall- lyrics
Recorded and mixed in Studio Bastun, Stockholm, Sweden by Anders Larsson.
Cover by Johan Gullberg.
Produced by Fredin Comp.